Respect My Spill
The Spillionairs feat. L Keys, Baby Sean, Polo, Rip G, Hunidrack6, K. Swift - CANCELLED
with special guests Pries,Doobie, Trev Rich, MK Lucci, FL, A Meazy, Beezy, Bad Newz Rawdy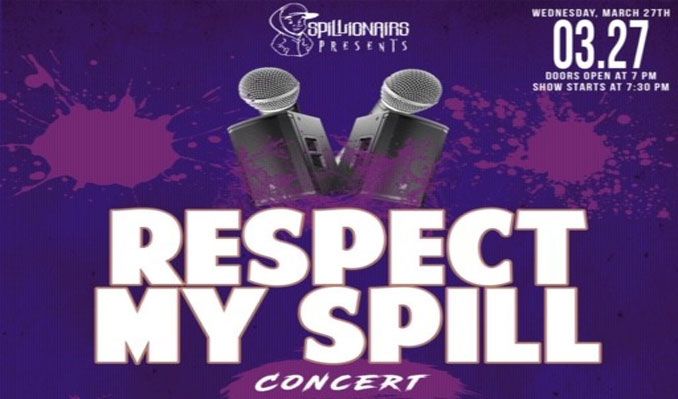 share
Artist Information
The Spillionaires are comprised of long-term friends and music lovers. Individually, they have played hundreds of shows across North America. They banded together in 2014 with the main objective of having fun and enjoying some local craft brews. The monthly routine turned into a weekly addiction and they decided that the best way to work through it was to get out and share with others.
Their comfortable, jovial on-stage demeanor and silky harmonies make it easy for audiences to relax and appreciate. This has transformed the band from living room sweethearts into the good time, heel stompin, hoot-n-hollering juggernauts that you see today. With well over 3 hours of music in their library this is truly a band for any occasion.
Currently The Spillionaires are on track to release their first EP of original material in 2018.
Read More
*Service and handling fees are added to the price of each ticket.
Wed, March 27, 2019
7:30 PM
$15.00 - $20.00

16 & Over